What is Landmark SmartMeeting?
Landmark SmartMeeting is a digital tool studied to allow any professional to present in an effective, complete and professional way Landmark Ceramics along with all its products and services. This can be beneficial in any kind of meeting, whether videoconferences while sharing screen or even in person. Landmark SmartMeeting is a great tool that allows you to have the entire Landmark's World of Solutions at your fingertips.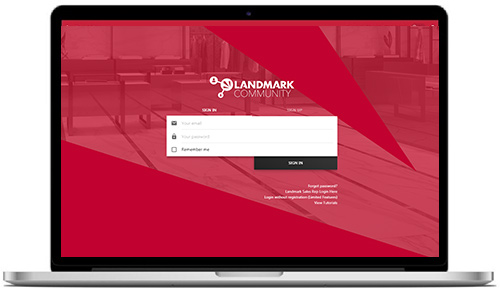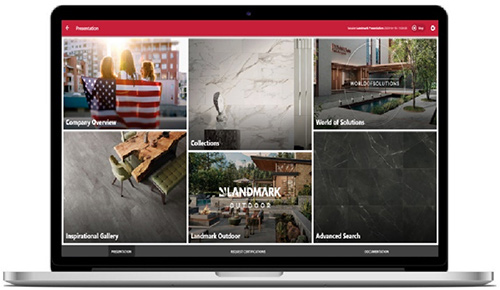 Why use Landmark SmartMeeting?
Landmark at your fingertips: with Landmark SmartMeeting you have the opportunity to view the entire Landmark's product and service portfolio in a format that is optimized for giving presentations, without having to scroll through pages and giving you the ability to easily transition from one content to the other.
Always updated and always available: Landmark SmartMeeting is always updated with our product offering and available 24/7 for any member of the Landmark Community.
Easy to use from any device: Landmark SmartMeeting is extremely easy to use and can be accessed by any member of the community using any personal computer.
Enhanced Access: Through Landmark SmartMeeting you not only have access to all content for your presentation including all the videos, merchandising and images of all our collections, but also the exclusive ability to:

Easily save in one click, during presentation, favorites and useful materials and documentations to be sent out to the audience after the presentation;
Access saved sessions to review and send previously saved information and materials.

Landmark Academy: Through Landmark SmartMeeting you will also have direct access to the Landmark Academy and all its live and on-demand contents.